Social unrest began in Friuli-Venezia Giulia after the 1976 earthquake, giving rise to associations, cooperatives and youth clubs.
The origins of Furclap belong to the events, revolutions and dreams of that period. At that time Folk music had conquered young audiences but soon, thanks to musical experimentations, original musical worlds developed. It was in this historical and cultural context that the musical group FURCLAP was born in July 1988.
Its founders were:
Giulio Venier - violin (he was the one who always led the group)
Giovanni Floreani - guitar, bouzuki
Juri Valvasori - guitar
Nadia Franzolini - electric bass
It was not a formal band. It was a group open to new experiences towards an innovative path that for a whole decade strongly influenced the Folk - Rock of the time. Musicians of all kinds were part of the group.
Tullio Angelini -1989 – sax midi
Franco Stocco – 1989 – batteria
Paolo Manfrin – 1989 – basso elettrico
Gianfranco Lugano – 1990 – tutto
Emma Montanari – 1990 – voce, liron
Stefano Coppetti – 1990 – chitarra
Glauco Toniutti – 1990 – violino, voce, mandolino
Massimo Nicoletti – 1990 – batteria
Guido Carrara – 1991 – chitarra, voce
Claudio Colaone – 1992 – sax
Mauro Todero – 1993 – chitarra
Lorenzo Del Mestre – 1993 – flicorno
Lorenzo Bianchi – 1993 – basso elettrico
Claudia Grimaz – 1993 – voce
Giampietro Veronese – 1993 – basso elettrico
Paolo Viezzi – 1995 – basso elettrico
Lorenzo Marcolina – 1995 – clarinetto, sax
Lucia Clonfero – 1996 – violino
Elisa D'Agostini -1996 – viola
Martina Bertoni – 1996 – violoncello
Mariarosa Pizzo – 1997 – voce
Marisa Scuntaro – 1997 – voce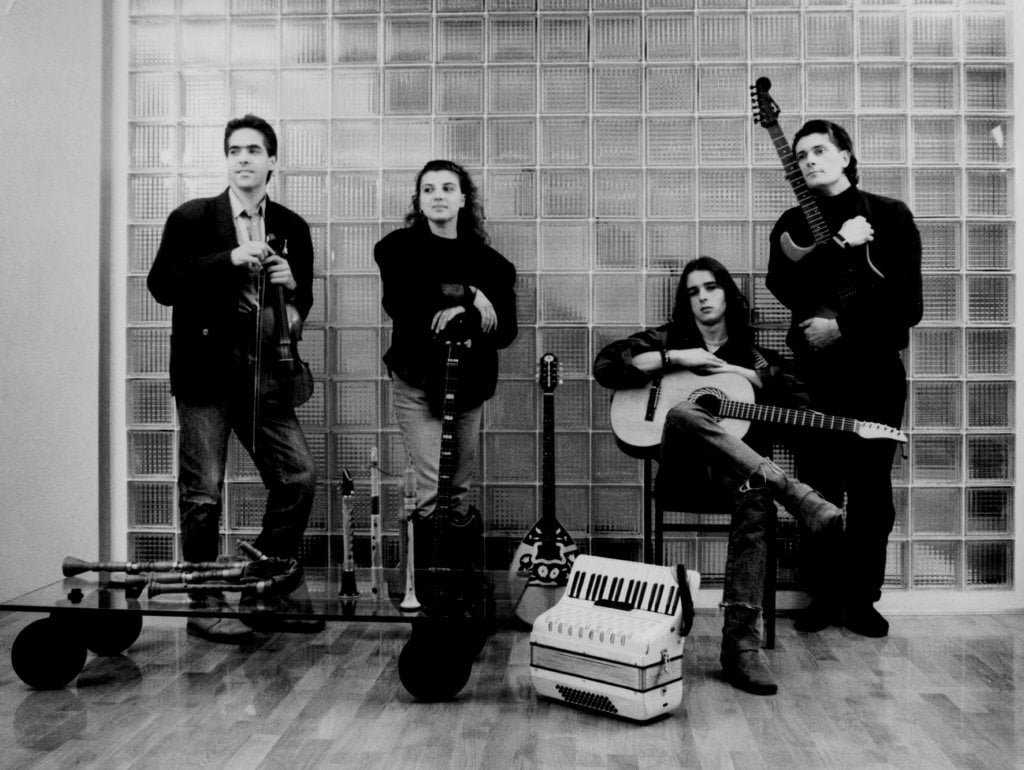 Furclap's last concert took place in the court of the Colonos in Villacaccia di Lestizza (UD) in August 1998. For the occasion FLK Mussels, Lino Straulino, Sumo and Link also played. The animators of the Furclap "Caravan" gave life to wonderful choreographies through performances with fire, stilts, juggling and dance movements.
The group that someone called the "Fairport Convention of Friuli" broke up. Of Furclap there remain 2 cassettes (Furclap Live and 4 carantans 4) and the CD "Strepits". Almost unobtainable productions that made a part of Friulian Folk - Rock history in the 90s. From that concert begins the long history of the Furclap cultural association founded in October 1996 ...